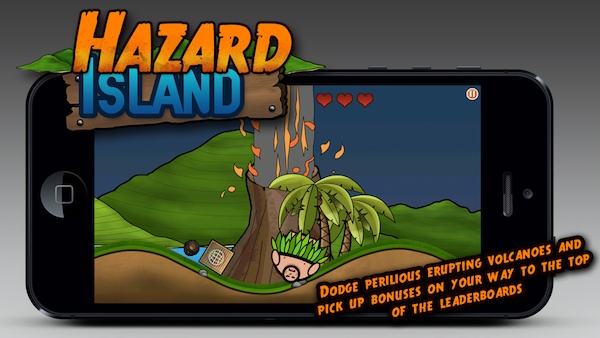 Available as a free app for iPhone or iPod Touch!
Download Hazard Island on iTunes for free
As a local islander, you must dodge the dangers of the perilous island volcanoes, rolling your way out of trouble, and dodging flying lava rocks that drop down at an increasingly faster rate as the volcanoes erupt!
Play across multiple islands and strive to dodge the highest number of lava rocks, competing for the highest scores and achievements with others on Game Center.
Bluetooth arcade stick / controller support (iCade)
Retina graphics and iPhone 5 optimized
Different power ups to collect, like low gravity, health and coins
8 bit retro themed music and sound effects – Music composed by Ashton Morris
Game Center support
Free, with removal of in-game ads with a once off in-app purchase