I am running a little behind as it is already February, and my first game of the year (part of the 1 game a month challenge I am trying to keep to this year) is not yet ready. I managed to put a little bit of work into this evening though, and have got my app icon artwork down (a result of an hour on the Wacom Bamboo tablet), as well as some of the iTunes Connect artwork needed to submit.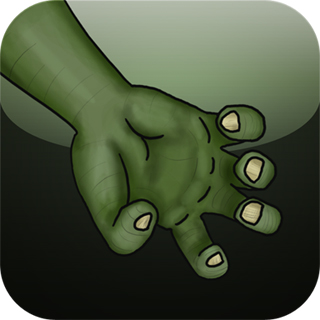 On the side, I also managed to finally renew my Apple Developer license, which means that Cosmosis will be listed back in the App store! If you like 2D space shoot em ups, be sure to check that one out.
I also managed to put a little bit of work into the code behind Zombie Contacts, so it will now feature a few different enemies (some heavily armoured zombies!) As well as Twitter integration, screenshot sharing and a ticking highscore counter for the "game over" screen. I should have the app submitted by the end of this weekend coming I would say. Great thing is that this will be my first "Universal" app, meaning it can be played on any device – from iPhone 3G, all the way up to the iPhone 5, iPad, iPad 2 or iPad 3 / mini.